Elevating tiles to modern design and creating tables with a story
At Matrika, we produce tiled tables, a unique style of tables that combines durability, functionality and aesthetics.
We are a group of tech experts in Berlin, and design professionals in Milan that came together for the love of design, simplicity and innovation.
All our tables are handmade in our workshop in Milan, Italy.
We prefer to refer to it as our workshop. Located in the heart of Milan, Italy, this is where our craftsmen/women put all their dedication and precision together to produce high quality handmade tables.
They are our most unique assets. Matrika would have never been if it wasn't for them. We strongly encourage everyone to come for a visit to take a look at our manufacturing process.
Each table comes in 3 dimensions, small (80 x 80 cm), medium (140 x 80 cm) and large (180 x 100 cm) usually catering for 4, 6 and 8 people respectively.
Our tables come in various collections, each collection covering a different style and theme to make sure that we cater for your different preferences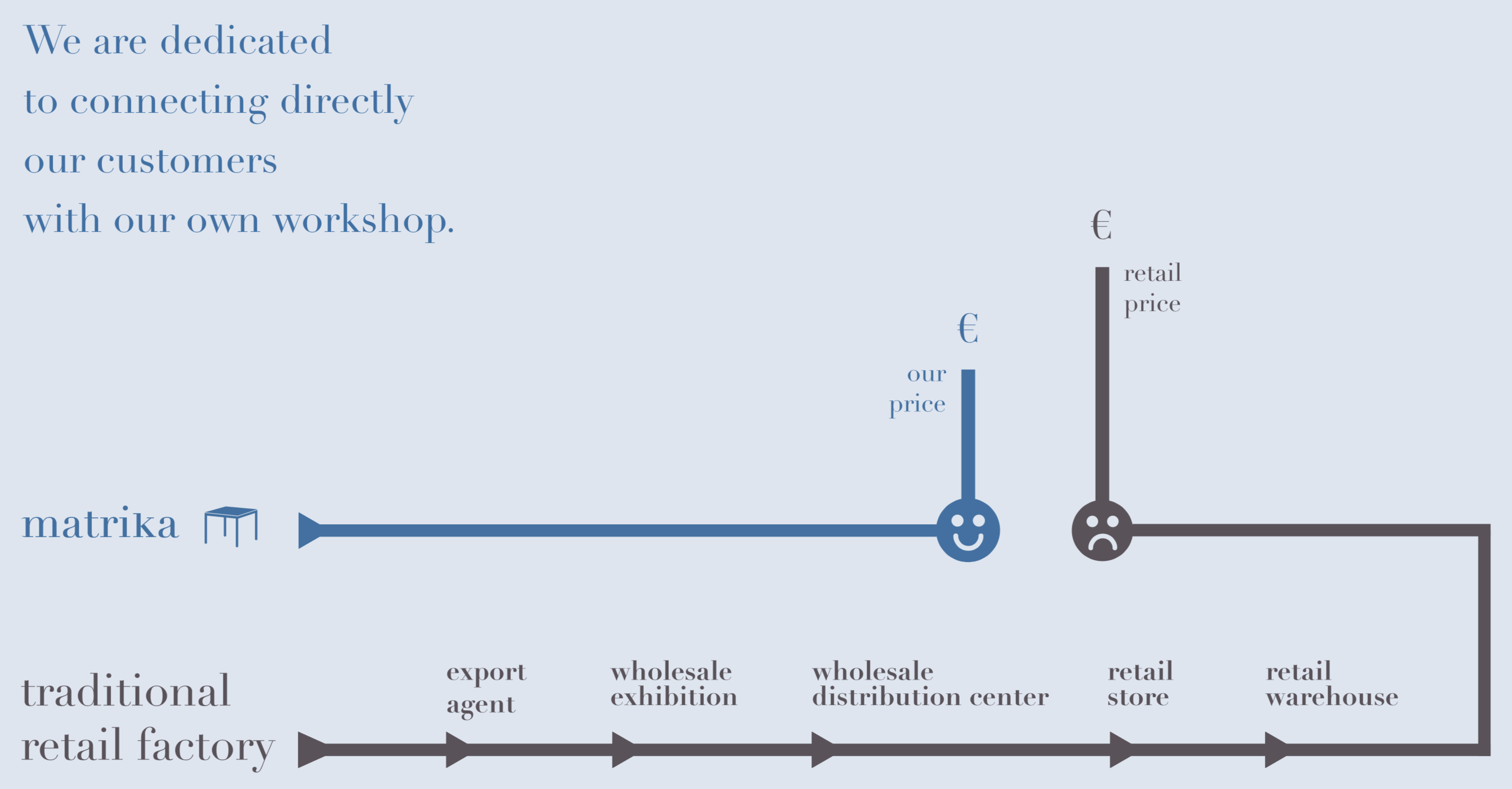 OFFICE
Fürstenberger Str. 1
10435 Berlin
info@matrika.io
FACTORY
Via Piave 37
20016 Pero, Milan
info@matrika.io