Pros and cons of wood, resin and ceramic tabletops

When it comes to deciding on the best table top material, it is important to understand that there is no one material that comes out on top in every situation. The 'best' material very often depends on the intended use as each material has its pros and cons. For example, tile or ceramic are popular choices for kitchen tables or table tops because they are known for being easy to clean and heat resistant. Alternatively, wood is often considered to be the best option for dining tables because they look very high end and are long lasting - which most people consider to be worth the cost.
Below, we have compiled a list of the pros and cons for the top four best table materials: solid wood, engineered wood, ceramic/tile and resin.
Solid wood furniture is a very popular choice for many households and has been considered to be one of the best table materials for centuries. People often choose wood for kitchen, coffee or dining tables. Some of the most common types of wood used in furniture making are: walnut, oak, ash, teak and pine but many other types are also used. Consider a wooden table if you want a durable, high-quality piece.
Pros:
Extremely durable if well maintained and can be used by families for generations
Natural wood pieces are considered to be one-of-a-kind because the pattern and grain of the wood varies from piece to piece
Wooden tables look very high end and sophisticated
Looks good with many different decor styles
Timeless and won't go out of style
Wooden tables are considered to be high-quality pieces and retain their value
Cons:
Wood will contract and expand in response to the amount of moisture in the air
Wooden tables can be expensive
Can become infested with bugs if not carefully and properly cared for
Exposure to sunlight or heat may affect colour, texture or shape
Damage like stains or scratches may not be easy to remove
Requires regular care and maintenance like the application of varnish or polish
Can be quite heavy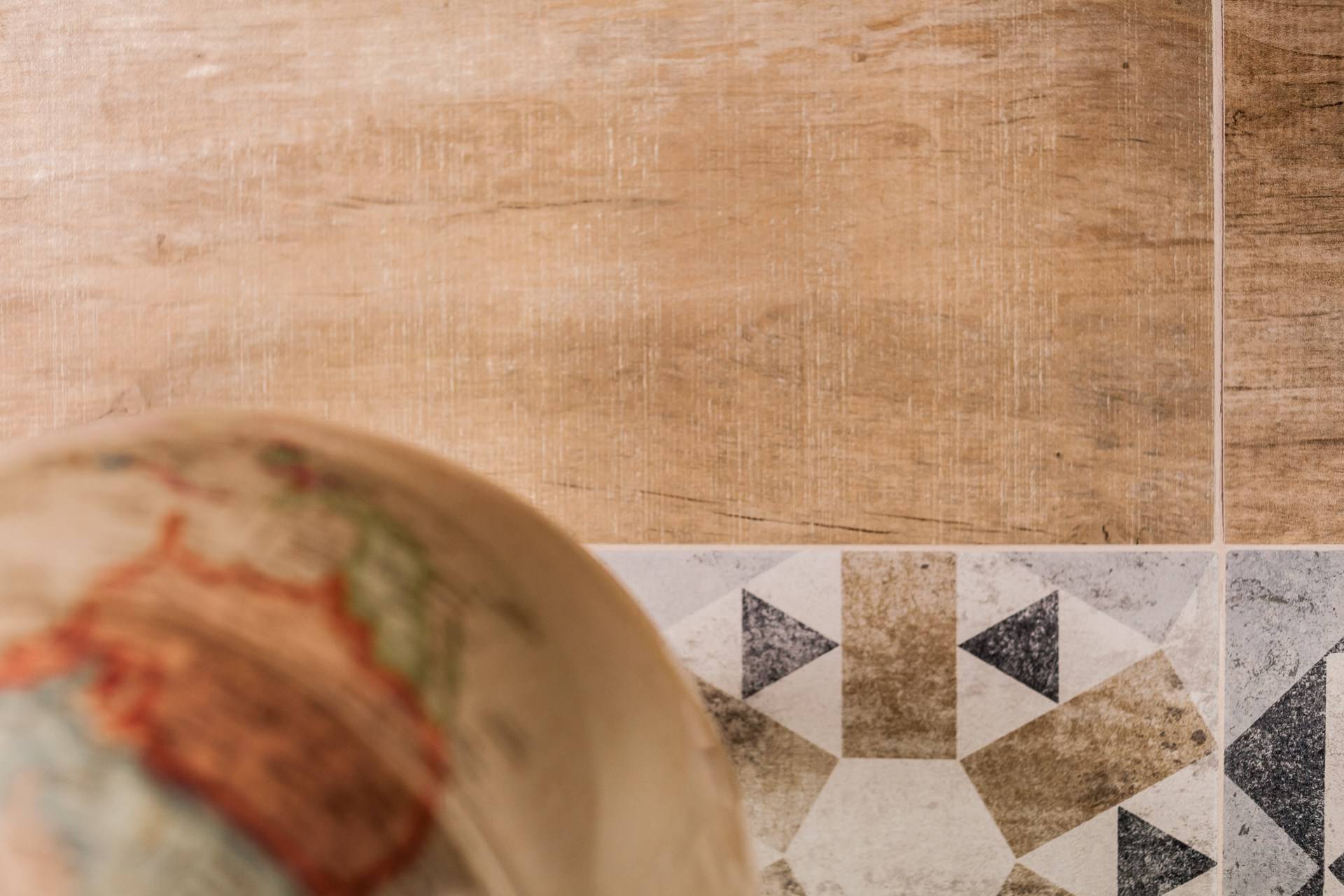 2. Engineered wood tables

Tables made from engineered wood are a common, cost-effective alternative to solid wood furniture. Engineered woods include materials such as plywood, MDF and particle board. These types of wood are made by either gluing together thin layers of wood veneer or combining wooden fibres with other materials like wax or resin in order to create wooden boards.
Pros:
Does not contract or expand due to fluctuations in temperature or humidity
Not known for cracking, warping or getting bugs like solid wood
More cost effective than other materials
Cons:
Not as durable as natural solid wood
Is not water resistant
Easily scratched
Can look and feel a little cheap
Tile is no longer just for splashbacks, floors or countertops in kitchens and bathrooms! Tiled tables are becoming an evermore popular material choice for both indoor and outdoor tables. Ceramic tile table tops are known for being both gorgeous and durable. The variety of colours and patterns allows people to create a truly bespoke look.
Pros:
They look stunning and stylish
Durable and long lasting
Easy to maintain
Lots of options to choose from when it comes to colour, texture and pattern
Heat resistant - no need to use trivets to protect surfaces
Waterproof - perfect also for outdoors
Cons:
If heavy items are dropped on the tiles, they can crack
Replacing tiles may be difficult because the exact same tile may no longer be available
Need to maintain grout and reseal every year
Uneven surfaces may be a bit more of a challenge when cleaning
Resin is a great option for both indoors and outdoors as well as both commercial or residential spaces. Resin tables and table tops come in many different colours, patterns or textures. People often choose resin as a purse-friendly alternative to more luxurious materials such as solid wood, marble, granite or concrete.
Pros:
Can be made to closely resemble many different types of materials such as wood marble or concrete
Extremely durable as resin is both scratch proof, waterproof and heat resistant
Easy to clean and maintain - just wipe down with warm soapy water
Lightweight
Great choice for both indoors and outdoors
Cons:
May sometimes look cheap when compared to materials like solid wood or ceramic
Does not always look and feel like the desired material it is made to look like
 
We hope the above has helped you narrow down your choices and has brought you closer to picking the best table top material for your needs.
Find a table to express your style in the collections by Matrika. Built with local, high-quality materials and handcrafted in Milan, each table has its own unique style and personality.