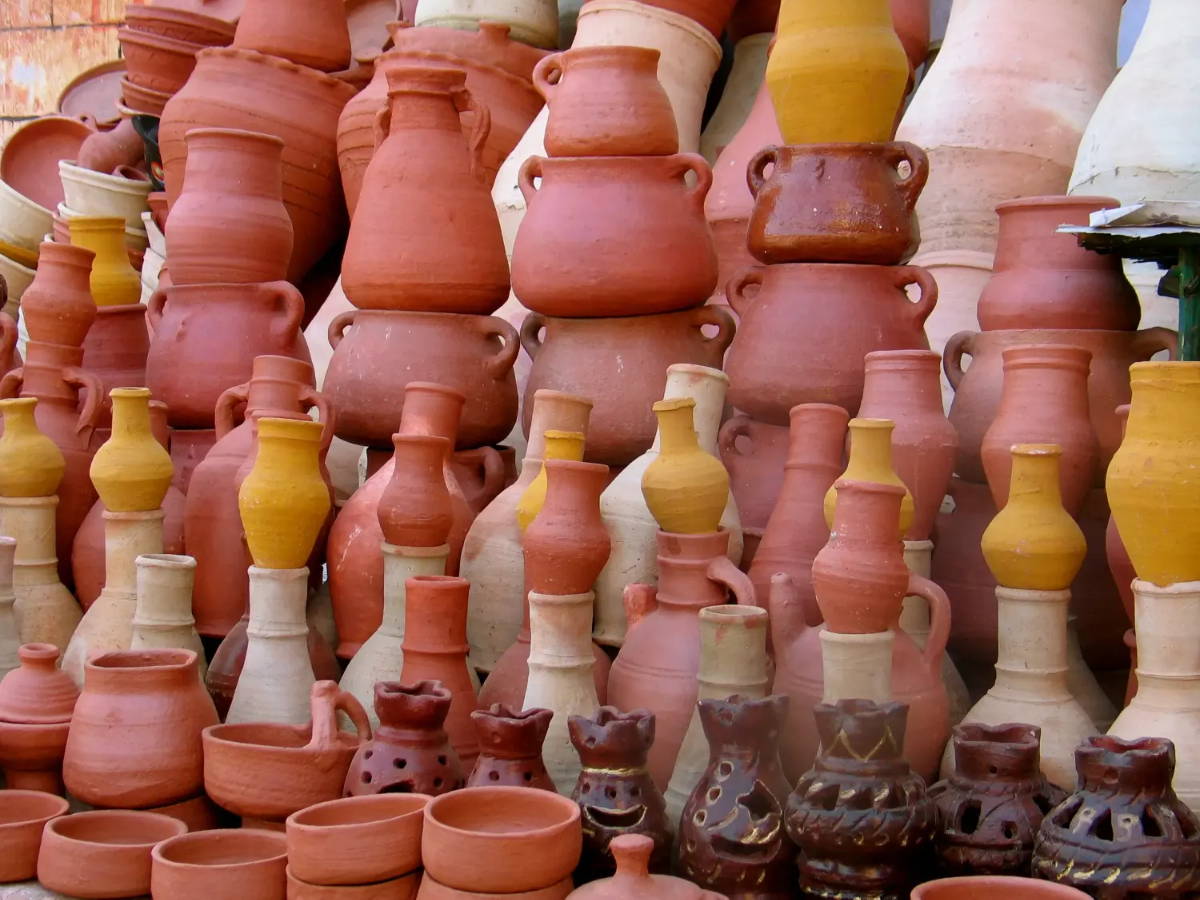 From prehistorical settlements to the hi-tech industries of today,
ceramics is everywhere

Great resistance to water, heat and corrosion, hardness, durability, chemical inertness. How many materials can boast all these properties at the same time, while being all-natural and widely recyclable? Ceramics does, and the ones above mentioned, together with its versatility, are only some of the features that have made it so popular virtually since the beginning of human history.
The oldest known artifact in ceramic material - the Venus of Dolní Věstonice, a statuette of a woman from a small prehistoric settlement in the Czech Republic - dates back to the late Palaeolithic period, almost 30 thousand years ago. Then, during the Neolithic and after the invention of the wheel around 3.500 B.C., the development of agriculture brought out the need of vessels to store and cook cereals and other foods, and this ledad to the spread of handmade pots, jars, bowls, primarily in Japan, in the territory of Kyushu, and among the populations of the Saharan area.
How many times, visiting a museum, you find yourself in front of a display case to admire ceramic creations of all kinds? It is as if the history of the human being unfolds before our eyes through the fruits of its ingenuity and creativity.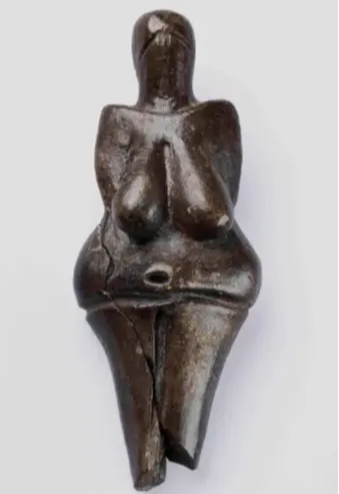 The chameleon of interior design

In the 20th century many things have changed and given its qualities ceramics has become an ordinary commodity in very different fields. While in people's minds it is still associated with pots and tiles, its use is also common in high-tech environments like automotive and the medical and aerospace industries. Ceramics also plays a central role in the world of smartphones: mixed with titanium, it makes them resistant against accidental impacts.
We can rightfully say we deal with ceramics every day: its role in our lives increased more and more over time, and, for domestic use in particular, it has always remained crucial. Indeed, since the second post-war period, research and technological innovation have made it even more ubiquitous, so that when we talk about ceramics today we can then refer to the use of this material in the manufacture of a whole series of decorative and non-decorative elements that range from pots to dishes to furnishing and include the production of tiles for covering the walls of bathrooms and kitchens.
Within this context, among the most recent trends we find the creation of increasingly large and ever thinner ceramic slabs that simulate other materials, from marble to paper to wood, deliberately emulating their irregular details as synonymous with beauty. And here it is worth mentioning the wood-look tile floors made of planks able to faithfully reproduce the most beautiful and precious woods naturally occurring: a perfect solution for those who love the warmth of wood, but prefer to focus on a safer and longer lasting option.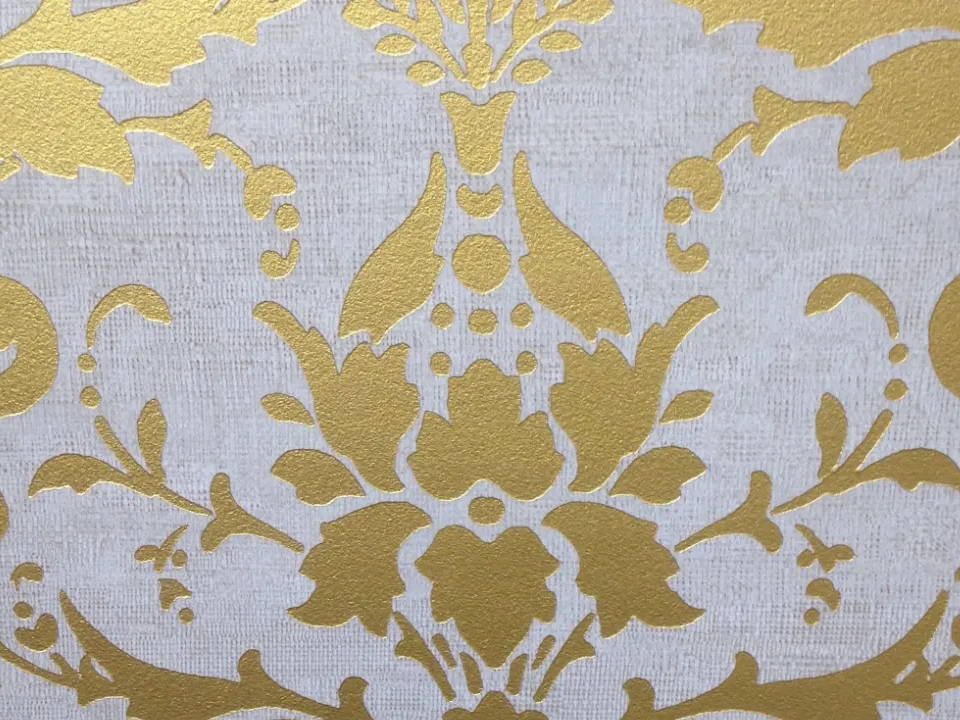 Can you believe this is ceramics? Slide to discover even more incredible textures by Florim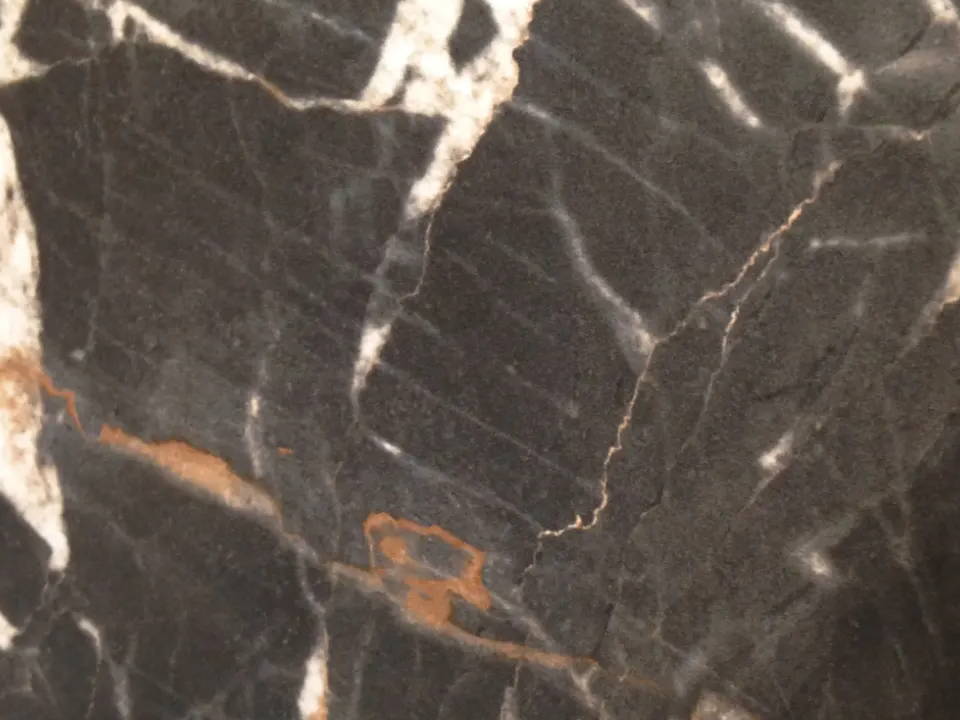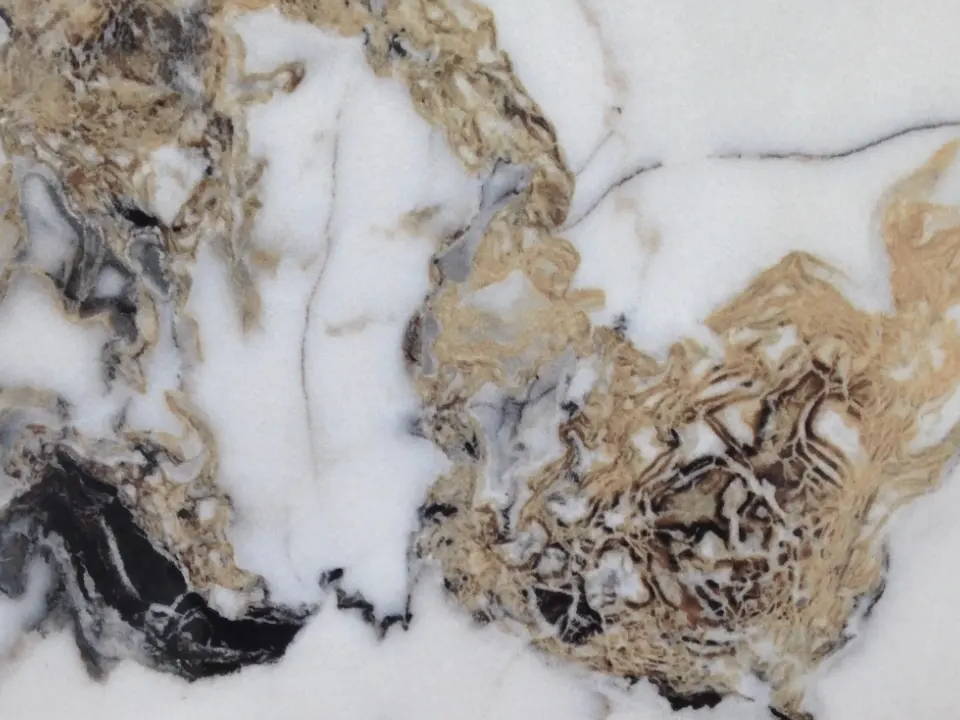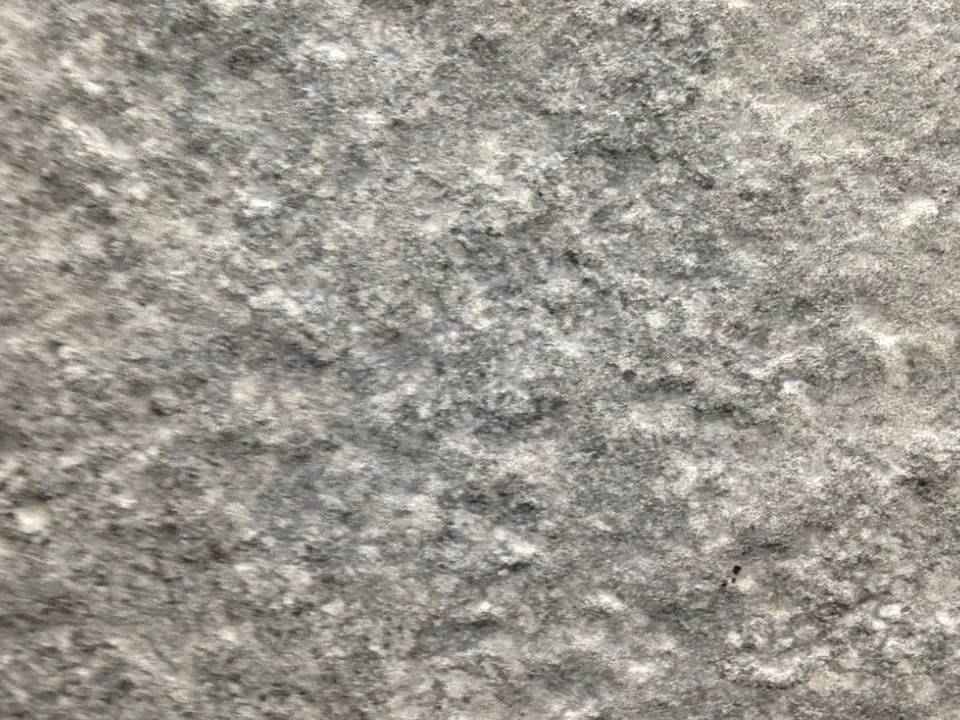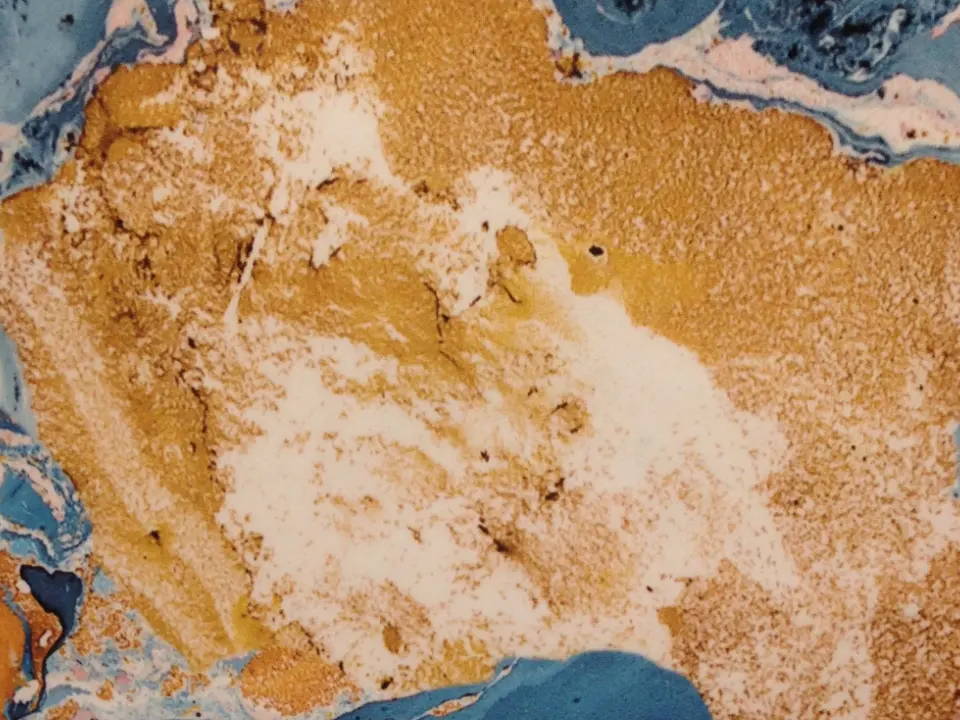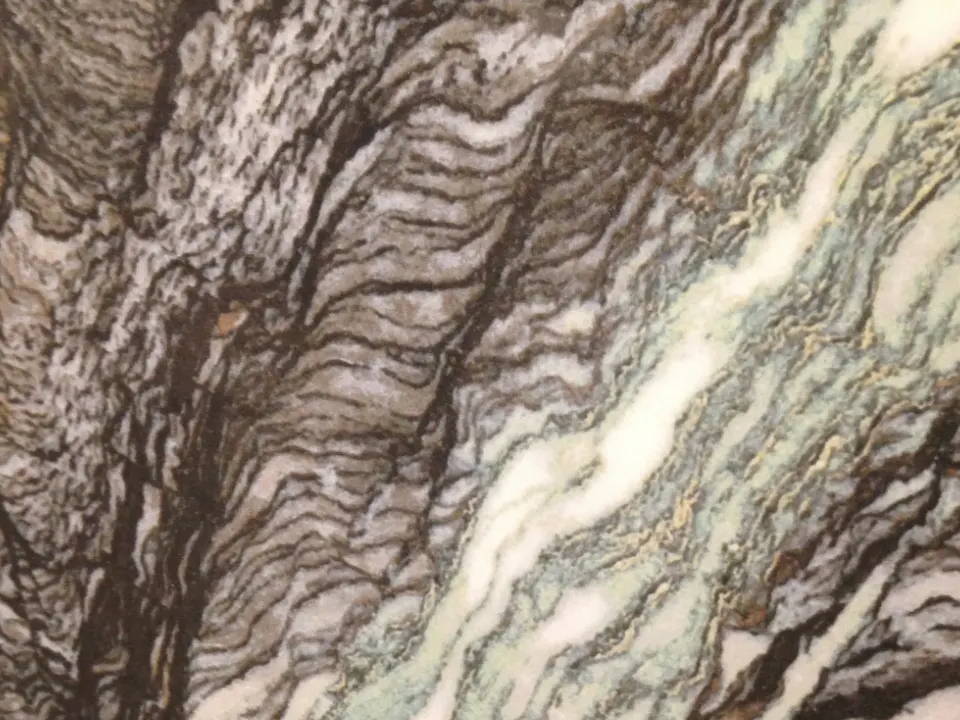 In the Italian "Ceramics District", located in the area around the city of Modena, many traditional ceramics manufacturers have evolved to highly technological companies that employ innovative production processes and at the same time maintain a connection with history and blend creativity, art and design with the functional properties of ceramics.
One of those companies is Florim, with its headquarters in Fiorano Modenese: the company stretches the chameleonic properties of ceramics to the limit as you can see in the slideshow on the left, showing close-ups of different Florim's ceramic slabs.
The development of ceramic slabs with reduced thickness requires a smaller quantity of raw materials used in the production cycle, affecting the decrease in transport costs due to the lower weight. And if the palaeolithic statuettes weren't proof enough for its durability, it is estimated that a ceramic surface can last in prime conditions more than 50 years, almost ten more than marble and 45 more than wood.
This is because we are talking about a material that is natural, extremely resistant to shocks, scratches, stains, even to atmospheric agents and fire, which does not retain water, dirt and bacteria and does not absorb smells. And has the advantage of needing little maintenance and being eco-sustainable: the waste from the production process is widely recycled, mostly within the production cycle itself, which allows a reduction in the environmental impact.
| | |
| --- | --- |
| | |
| First known use of ceramic materials | Palaeolithic period, 30 thousand years ago |
| | Because the simplest ceramics are cooked at 900° Celsius, heat resistance of ceramics in everyday use is unbeatable |
| Resistance to corrosion and wear | Very high - higher than metal and most polymeric materials |
| | Waterproof: porcelain and ceramic tiles are often used outdoors and in swimming pools and steam baths |
Ceramics is extremely resistant to shocks, scratches, stains, even to atmospheric agents and fire, does not retain water, dirt and bacteria and does not absorb smells
Stunning and super performing, from your bathroom
to a Mediterranean monument
For the same reasons, ceramics is excellent for the production of furniture and especially tiles for both indoor and outdoor spaces. Of course the best part is we have a super performing material, but also aesthetically appealing. It is no coincidence that the azulejos, glazed and decorated ceramic tiles that cover numerous houses and monuments in Lisbon, are so appreciated all over the world. And Morocco and Spain are no less: just to cite a few of the most striking sights, Sevilla's Plaza de España, the mosque of Moulay Idriss Zerhoun, dreamy riads in Marrakech...
Ceramics is like the empty canvas of a painter: it can be very minimalistic or welcome the most imaginative decorative motifs with a classic or modern touch, with eclectic touches or a color palette inspired by landscapes, with a figurative or abstract style, or embellished with patterns that reinterpret the colours and graphics of the 60s and 70s. Sometimes even with a 3D effect to give dynamism to flats, terraces and gardens.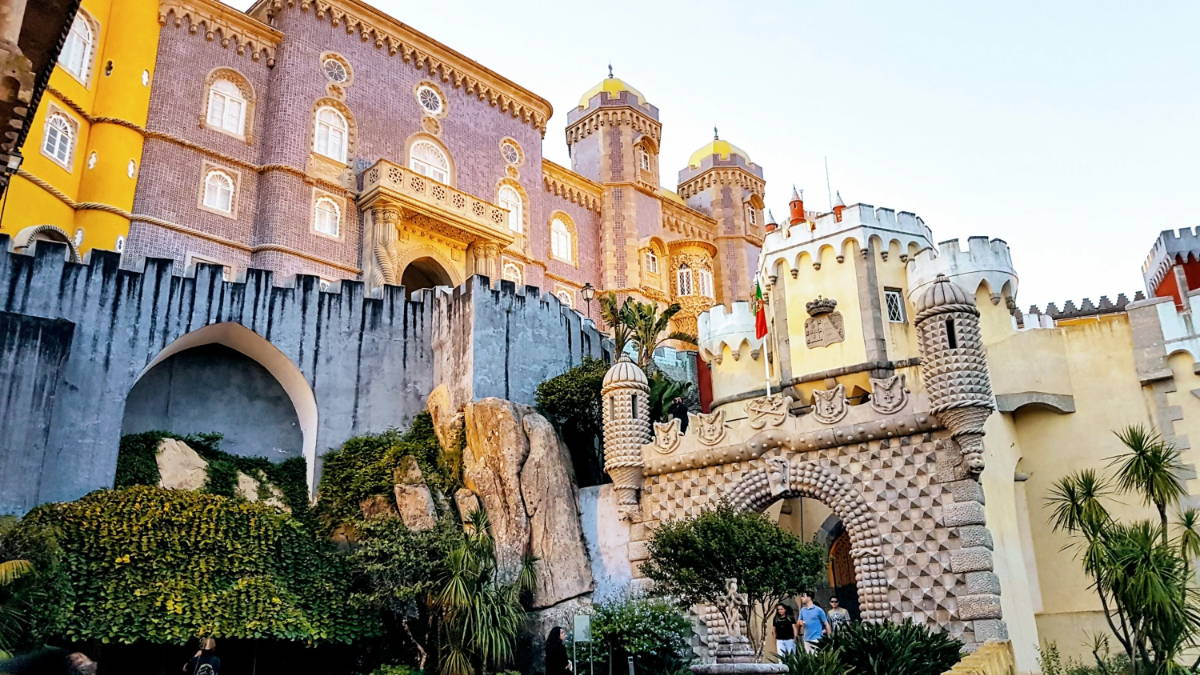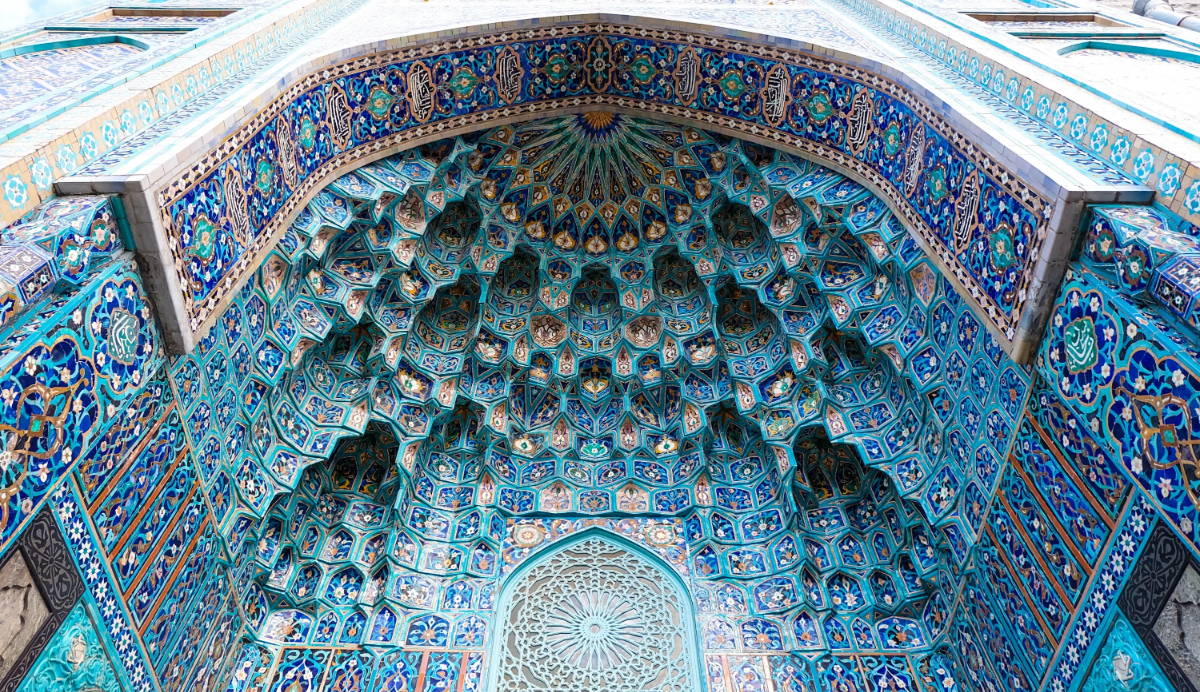 Saint Petersburg's Mosque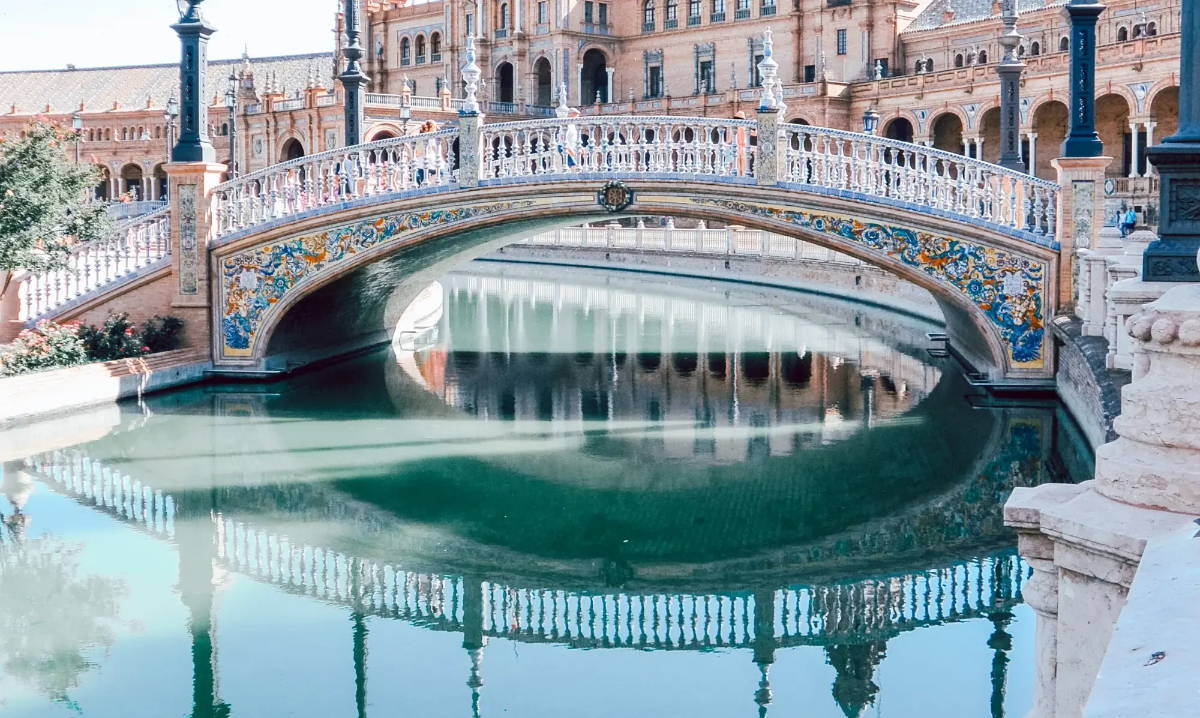 Bridge in Plaza de España, Seville, Spain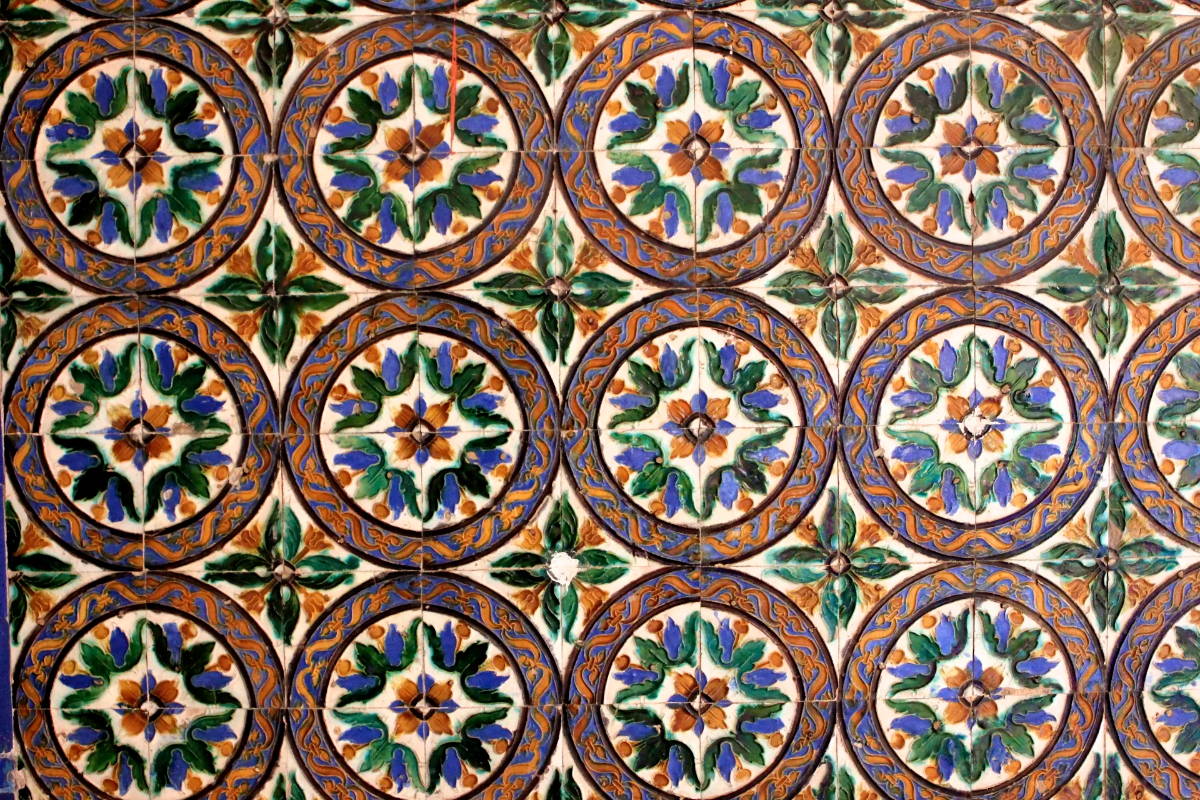 Relief traditional ceramic tiles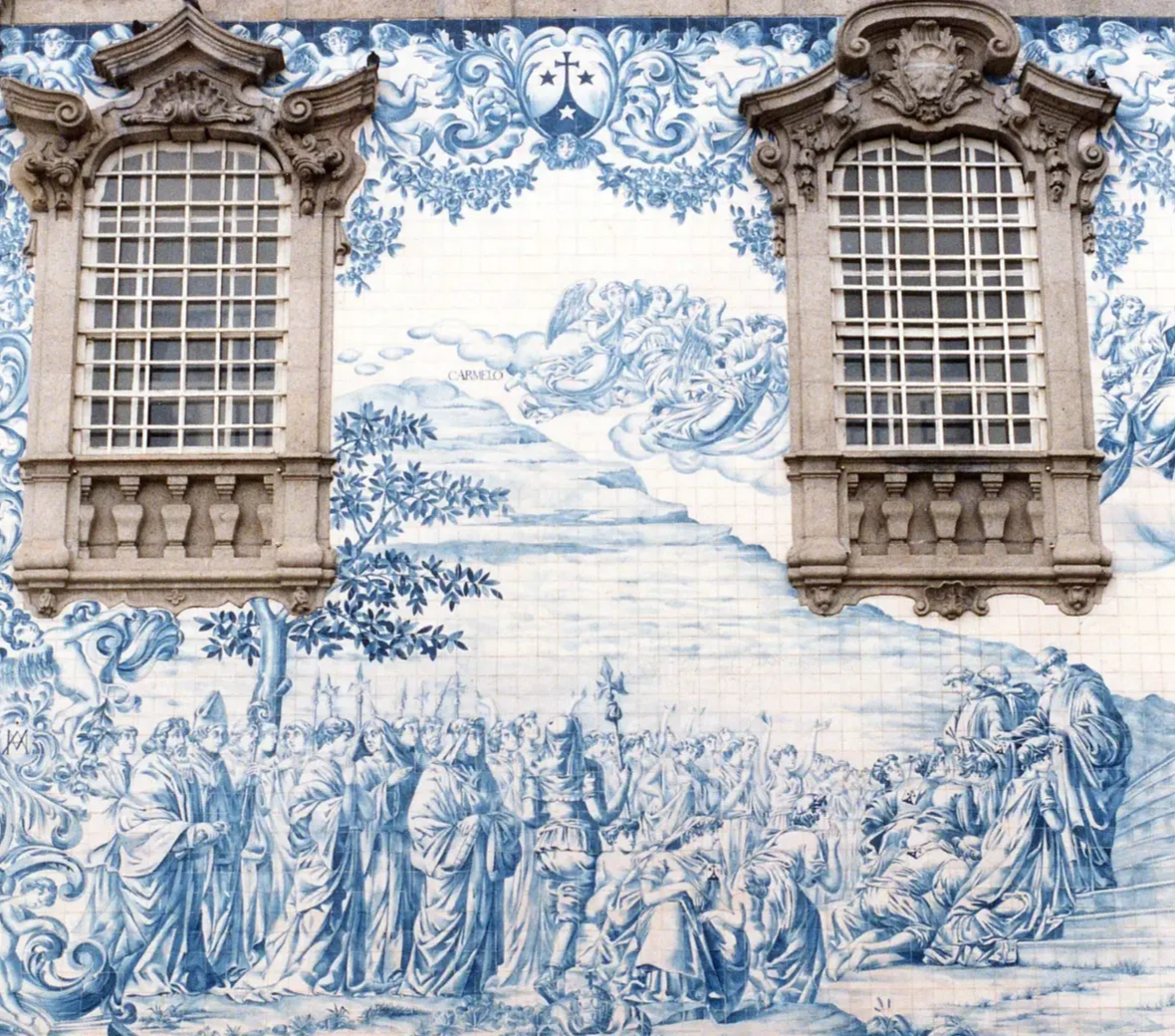 Detail of tiled building, Lisbon, Portugal
Take advantage of the incredible properties of ceramics for your dining table, a complement that gets stressed to the limit every day. Matrika's ceramic tile tables combine a beautiful and modern design with the durability and resistance of ceramic material and steel.