Where do you start when you design your dining room? A good point is the table.

The dining room says a lot about your personality to your guests, therefore needs to be furnished in a way to convey your unique sense of style.
This space should be also inviting and only if decorated in the right way with a great design it can be wonderful. The decoration of the dining room changes with the purpose you are using it for. For example, if you are planning to host parties for your guests, you will need a big dining table with comfortable chairs to entertain guests. But if it is just a family gathering, then you may need a small dining table to accommodate your family creating an intimate vibe.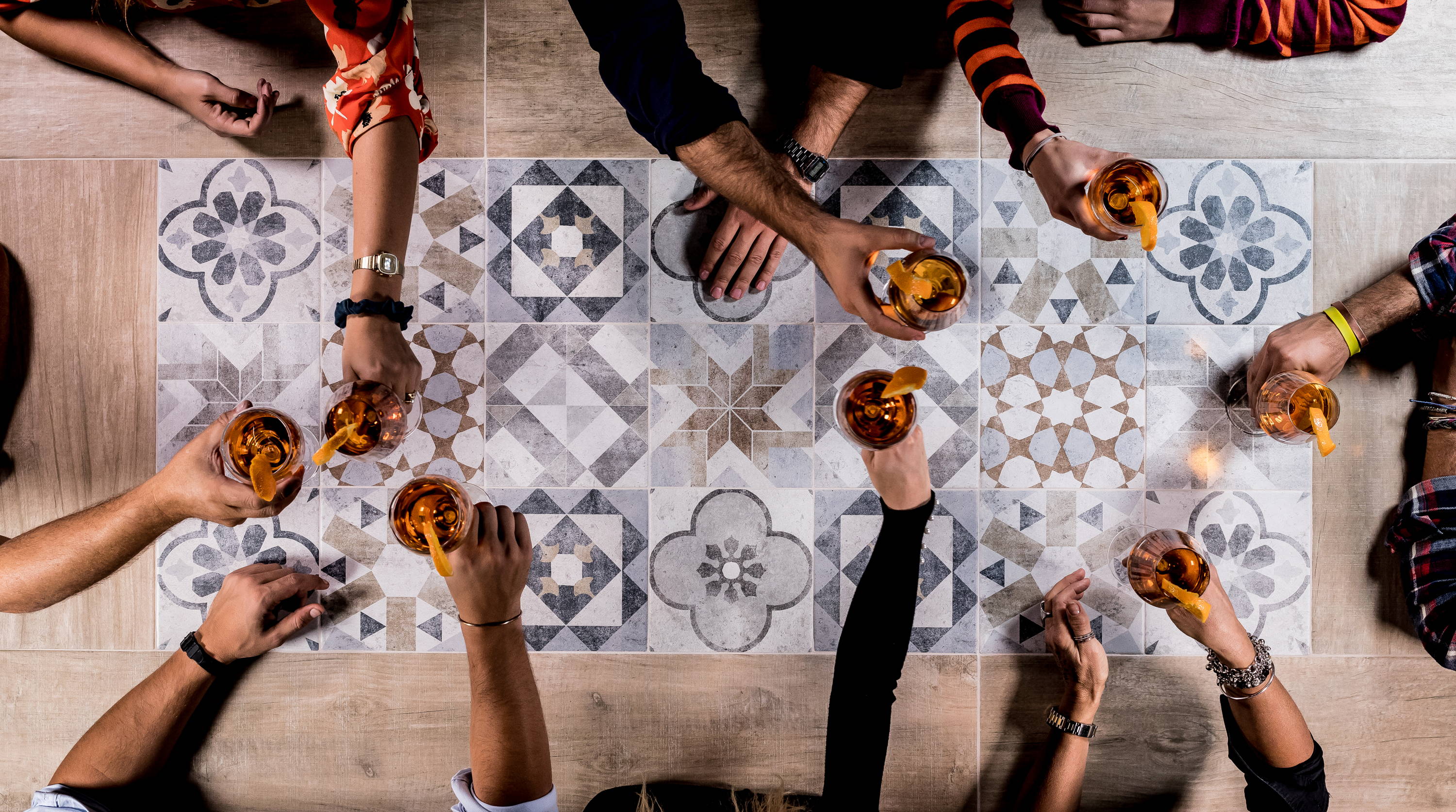 There are three essential elements of the dining room which need to be focused on when you are planning to furnish, decorate or renovate: dining table, walls and floors. Also, you will need to concentrate on décor, dining products, textiles and accessories to express your style and taste.
Here are a few tips for decorating a dining room in the best possible way in the given budget. Whenever you are thinking about decorating the dining room, the first thing you need to consider is the budget and the next important thing is the dining table. Your budget will help you to decide what type of dining room decoration you should go for and whether it will allow you to go for an elegant, an eclectic or a simple style.

Size and shape of your dining table
Size of the dining table plays a vital role in your dining room decoration. It depends on your lifestyle and also on the space available in your dining room. Of course, if you have a big space and are planning to organize a lot of dinners with many friends, it's better to buy a big one. Extending dining tables are a solution if you have not enough space, and they can accommodate up to 10 people. Otherwise, if you live alone or with a few people, a little dining table could be more practical and space-saving.

Style: materials and colours
Next step is choosing the style of your dining table. Today market is flooded with dining tables made of a variety of materials which include wood, glass, tiles, compressed wood, metal, and others. Select the ones that best suit your needs at home.
The right dining table can also create a perfect match with the floor and the walls colours, as changing these finishes can prove to be an expensive matter. Once the dining table is chosen, the other elements such as accessories and textiles can be chosen quickly.

Dining chairs also play a significant role in decorating the dining room. The material, size, shape, colour, and number of chairs need to be considered as all of these factors make a huge difference when it comes to the aesthetic and atmosphere of the dining room. Other accessories such as décor, upholstery and accessories can be purchased to coordinate dining table, wall colours, and flooring.
Whether it will be for entertaining guests or for having family meals, a perfect dining room match function and aesthetic. The right dining table is the key when you are looking for a start point to decorate your dining room.
Considering a tiled table? Come and take a look at our collections