Dining tables are available in different sizes and shapes. If you are planning to buy a new dining table or replace the old one, then you need to check what best suits your dining needs and dining space. The size of the dining table is the crucial thing that you need to consider when shopping for one.
There are 2-seater dining tables, 4-seater dining tables, 6-seater, and 8-seater dining tables but any number beyond this should only be made to order. An 8-seater dining table is perfect if you host parties frequently. It is also ideal for large families with 6-8 members. But before deciding on the seating number you need to determine the type of dining that will fit into the dining space available.
Dining area should not be too crowded or too spacious and only a right size dining table can make space look cozy and comfortable. The following are the things which will help you decide on the right size of the dining table for your home.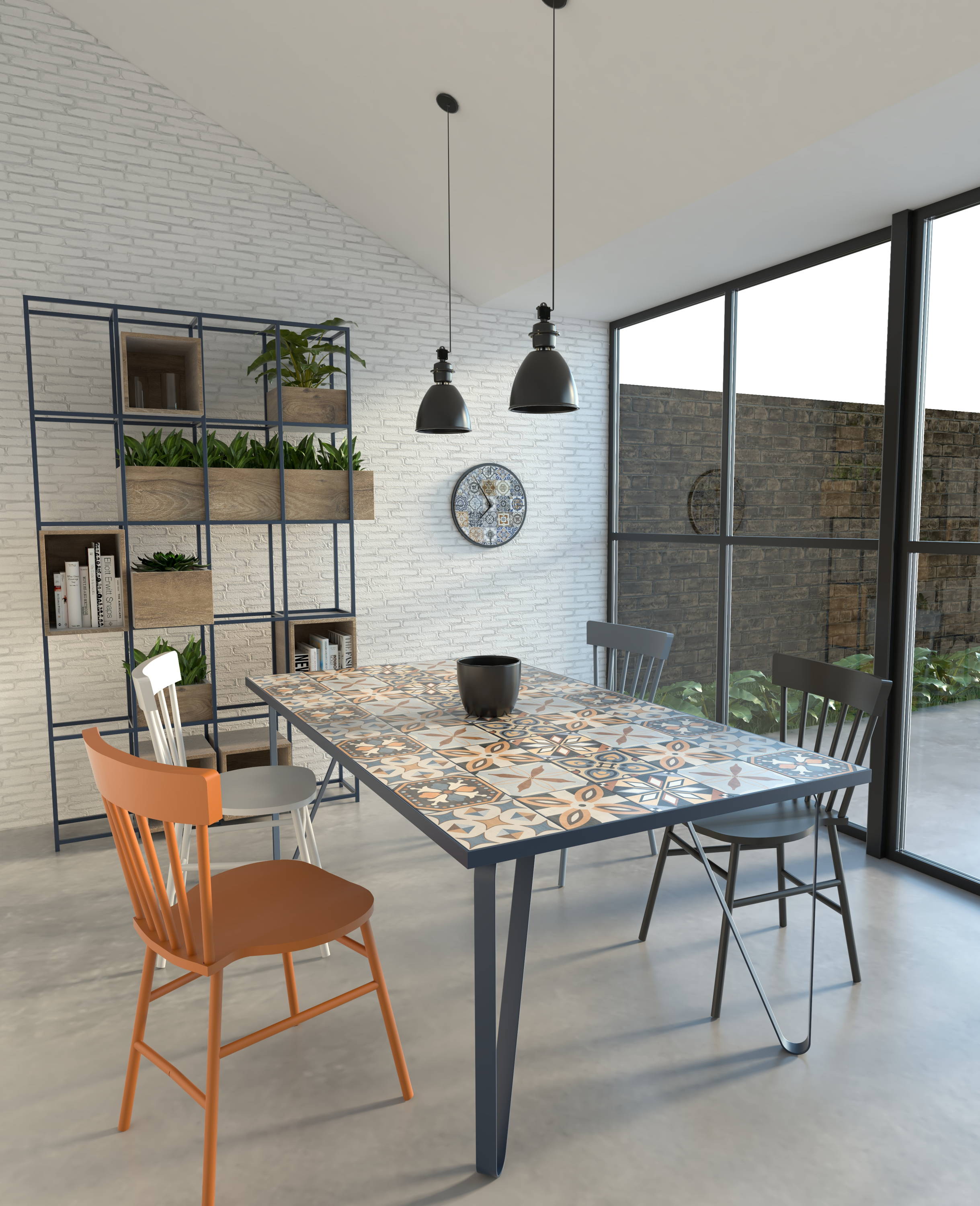 The table dimensions depend significantly on the use and the placing. The height of the table is another thing that you need to consider when looking for dining tables. Standard dining table height is 30 inches high, and the chair is generally 45 cms from the floor to the seat. The height can be decided based on the type of dining chairs you are planning to buy if you are purchasing a table and chairs separately.
Seating capacity will also help to decide on the table size to a reasonable extent. If you are looking for the seating capacity of 4, then a 4-seater dining table with standard measurements should serve the purpose. But if you are looking for large seating capacity tables such as 6-person dining table and 8-seater dining table will serve the purpose. However, if you are planning for parties and gatherings, then there are 10-person dining tables on offer in the market but you can also buy a long table where chairs can be added. However, placing chairs at least 10 cms apart will help the guests occupy seats comfortably.
After considering the above points, you will have an idea on the dining table size to buy for your dining area.
Depending on the place and access to the area you can decide on the type of dining table whether it should be round, square or a rectangular one. A roundtable can be placed in a room which has free access from all the sides, but square and rectangular tables have limited access which is only from sides.

The right size and type of dining table as well as its right placement in the dining room make meals more enjoyable for guests and family members. Today market is flooded with a variety of dining tables with different seating capacities which come in standard sizes for you to choose the one that best suits your requirements.