Tiles tables are great for your home and garden. They combine elements of durability, functionality and aesthetics.
Artistic value and creativity help viewers to assess the value of any property. A house can be made attractive and enjoyable with the use of vibrant and colourful paints along with beautiful tiles and stones complimenting them. People these days use tiles to enhance the look of their homes. The patterns and colours of tiles not only improve the aesthetic look of the house but also enhance the overall appearance.
A tile table top can be a great piece of decorative furniture added to your home. A tile table can be big or small, depending on the purpose of the table. Whatever may be the purpose and whichever corner you place it in, a tile table will definitely attract visitors attention for its unique style and pattern. A tile table can be made using the same colour and pattern tiles or as a collage of different ones. There are several benefits of tile tables making them ideal for both residential and commercial establishments.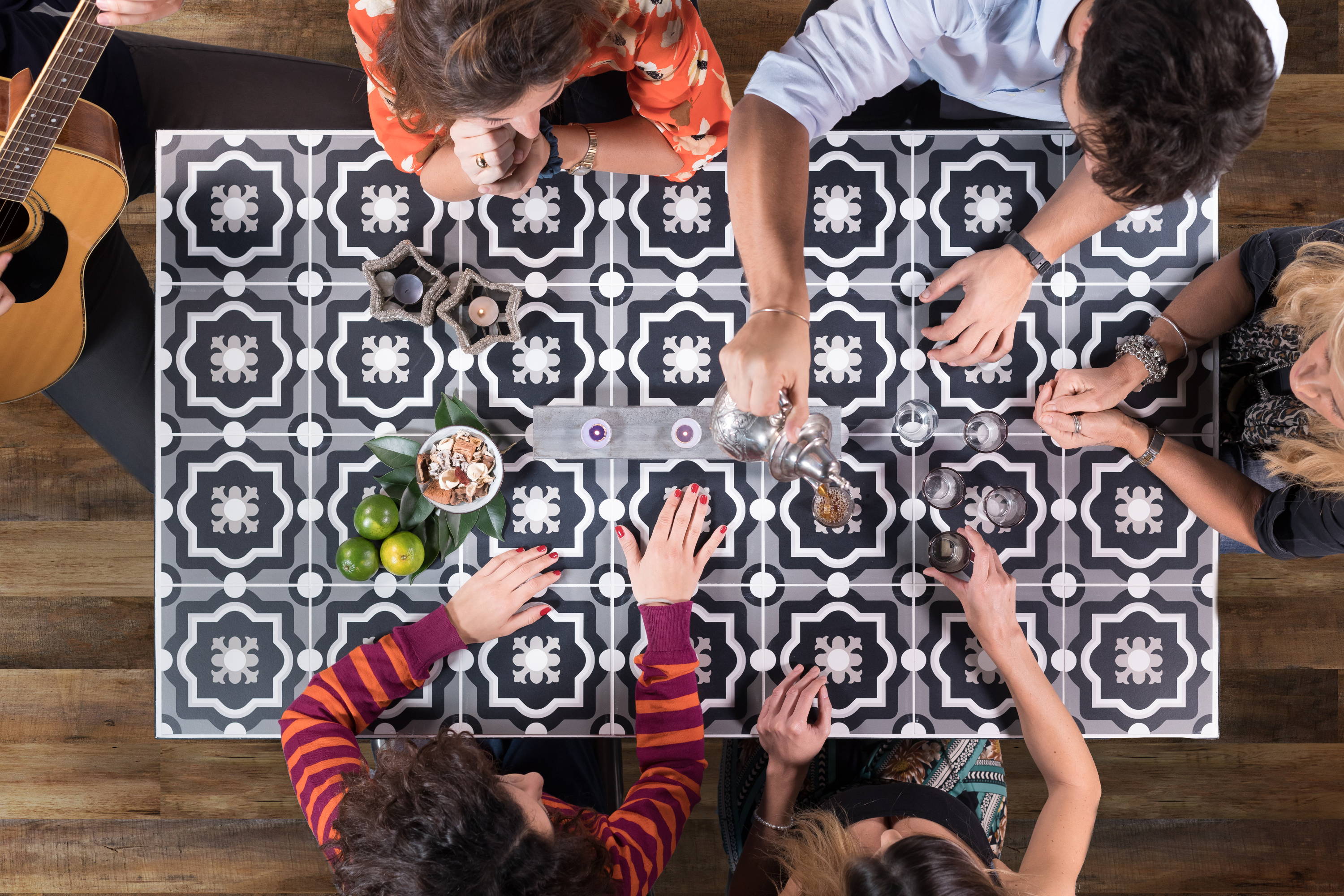 Ideal for indoor and outdoor
The tile tables can be used both indoors and outdoors as they are usually more resistant than other types of tables. They can be used in dining rooms, kitchens, living room, balcony, terrace, patio, and other areas.
Stunning patterns and designs
The tile tables are made using exquisitely handcrafted tiles creating designs that are stunning in looks which you will not get bored of quickly and will cherish for an extended period.
Tiles are available in different sizes, colours patterns and designs which will help you in a complete range of designs right from classical to contemporary ones. Depending on your creativity and colour theme of the house you can choose the best design of the tile table that complements your décor and other furniture.
Tile tables are reputed not only for their style but also for their durability. They are considered to be among the most durable tables. Being naturally heat resistant, meaning you can place a hot pot straight on the table without having to worry about anything, except that the table might be hot after removing the pot, they are also much less sensitive to scratches, liquid spills, stains, and other factors that people fear when it comes to other types of tables. They are also very easy to clean.
A tile table in your home can reveal visitors or guests your creativity with a hint of your style and artistic taste.
More and more people are considering tile tables as they can be customized to their requirements, tastes and creativity with so many patterns and colours available. Apart from tables and other furniture, tiles are widely used as a design material for kitchens, bathrooms, commercial establishments, public buildings, swimming pools and more. If you are considering re-decorating your dining room, then you should consider a tile dining table to lift the mood of your dining area instantly. Tile coffee tables and side tables will impress your guests for sure with vibrant colours, beautiful patterns and artistic designs.
Considering a tile table? come and take a look at our collections